All Of 'ME' Lacquer Collection ($560.00 Value)
40 STUNNING DERMELECT 'ME' PEPTIDE-INFUSED LACQUERS!*
The 'Cure' in your 'Mani' is at your fingertips with the 1st peptide-infused color treatments for fragile, weak nails. Aptly named ME, Dermelect formulated and designed a 2-in-1 range of bright, beautiful crème shades coupled with a remarkable manicure extending formula. Infused with a pure protein peptide extracted from New Zealand sheep's wool, the lacquers deliver a fast drying, high gloss shine while providing an unequaled level of strength for stubborn nails to grow longer and more resistant to chipping, peeling and splitting. The first coat instantly bonds to the nail, while the second fuses with the base coat to create a flexible web of color that resists chipping and improves brittleness (patent-pending technology). The ME colors combine fast drying, high shine, and a healthy 'green' dose of vitamins, peptides, and moisture, offering a colorful solution to the contemporary woman's beauty concern—aging hands and nails. For best results, two coats are recommended.
strengthens weak, brittle nails
restores flexibility
helps resist chipping and splitting
superior extended wear
water and detergent resistant
UV protected
DBP, Toluene & Formaldehyde free
cruelty free (no animal testing, ever!)
'ME' professional lacquers merge high performance formulas with richly pigmented hues. The palette combines pastel crèmes, luminous metallics and elegant sheers to reveal a feminine sophistication with an edgy determination.
An intentionally shorter artist brush provides a full coverage application yielding an even coat and an effortless nail painting experience. Italian recyclable glass, an ergonomically shaped, brushed aluminum cap and a clear mirrored packaging complete an eye-popping experience of brilliant color.
*Shades subject to change depending on availability.
OPULENCE - French Porcelain White

MOON KISSED - Shimmering Off-White

SOPHISTICATE - Cool Cashmere Taupe

NATURALE - Toasty Beach Sand w/ Pink Accents

ENLIGHTEN ME -

Apricot Nude

SPOTLIGHT - Warm Golden Peach Hologram

INDULGENCE - Translucent Pink

PERSUASIVE - Luscious Peach

LUST STRUCK - Creamy Coral Pink

MELLOW DRAMA - Cayenne Coral

MOXIE - Plucky Pink Creme

PROVOCATIVE - Fabulously Fresh Fuchsia

POWER TRIP - Burst of Red w/ Pink Undertones

RED-ICULOUS - Classic Chinese Red Creme

BLUE BLOOD - Rich Crimson w/ Blue Undertones

FEROSH - Fire Banded Red

DIGGIN' YOU - Crème Burnt Umber

STUNNER - Metallic Mocha Blend

DECADENCE - Metallic Espresso w/ Green Undertones

LUXURIOUS - Lilac

RADIANCE - Bold Reflective Orchid

PRETENTIOUS - Purple Passion

SWAGGER - Autumn Royal Plum

EXCENTRIC - Lavender Grey Fusion

LUMINOUS - Metallic Grey

PRISTINE - Heather w/ Mint Accents

ABOVE IT - Breathtaking Sky Blue

FEARLESS - Bold Cobalt Blue Creme

PHENOM - Egyptian Blue

SHE-SHE - Luxe Teal

VIVACIOUS - Verdant Pine Green

RENEGADE - Rebellious Jade Creme

AU COURANT - Mint Hemlock w/ White Accents

ALL THE ENVY - Bright Chartreuse

BUZZ-WORTHY - Electric Lemon Creme

HEAD TURNER - Brilliant Tangerine Creme

KISS 'ME' - Velvet Crimson

GILDED - Textured Patina

BOWERY - Azure Steel

BELLE EPOQUE - Deep Smoky Quartz
TO USE: Apply two coats. The first coat instantly bonds to the nail & the second coat fuses with the first to resist brittleness and chipping. Recommended using Dermelect Launchpad basecoat & High Maintenance top coat.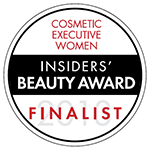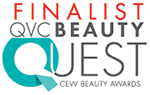 'ME'- The 1st Peptide Infused Color Treatment Lacquers
Includes ALL 40 'ME' lacquer shades!
$564 value if sold separately!
ship:
This item ships free